Testimonial Ryan T. 1st Interview. Her tapping experience!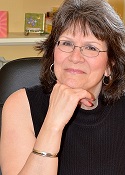 Click Play
Testimonial Ryan T. 2nd Interview. More changes & gluten healing!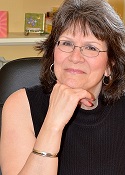 Click Play
Testimonial Ryan T. 3rd Interview. Tapping created freelance work!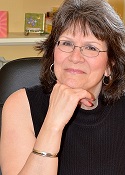 Click Play
More to the story of sleepless nights
"After just four tapping sessions with Joanne, I am sleeping better at night and far less stressed in my caretaker role to an elder parent. I knew nothing about EFT and tapping before being introduced to it by Joanne at a meeting with other people. Her non threatening explanation, demonstration, and friendly personality convinced me to give tapping a try. I am glad that I did.  Joanne helped me to see what was preventing me from sleeping and gave me many insights into my role as caretaker. I was very comfortable working with Joanne. She is not judgmental and is skilled at zeroing in on issues that need to be addressed. I am very glad I took a leap of faith and worked with Joanne."
– Barbara  Moore, Owner, Net Results, LLC
---
Mountains turn into molehills
"Joanne Jaworski is a very intuitive and gifted life coach. She specializes in helping us get through the areas where we cannot see an actual solution. Many times when I have had difficult or uncertain decisions to make, a visit with Joanne, and her unique style, opened the door to a different energy and awareness. There are some things I just don't seem to be able to figure out by myself, that is where Joanne is of great service, where I am stuck and don't know it.  She has a way to help us make molehills out of perceived mountains."
– Ray Justice, Poet, Life Coach, Presenter, Entrepreneur,  ThoughtCompass.com
---
Grief, Asthma, and Arthritis
"When I first heard of tapping I thought it was a bit unorthodox especially coming from a Nursing background. I thought my list of aliments was pretty long when I filled out the questionnaire. I was honest and ready to try for a change in my life.
My grief for three of my family members was still very fresh and painful. Through Tapping I learned that I was carrying grief in my chest and when we tapped for that; the asthma that I had for 20 years, has now gone away… I also had arthritis in my hands and hip joints. Tapping relieved the symptoms of pain and stiffness. I no longer have joint pain.
I had issues with my parents that were limiting to me and I was unable to make a change. Tapping changed my whole out look and helped me turn a corner that has allowed me a freedom I never thought I could have. Old childhood memories had plagued me for years, but I was never aware of the depth of those feelings. I had been carrying those feelings for a long time and they had blocked my attempts to move forward in my goals and dreams. When Joanne and I finally got to the bottom of that time in my life I was surprised at how much tension and stress was lifted from my emotions and body… from doing a simple tapping pattern and verbalizing my issues.
I had 4 sessions and had a long list of things to cover. I know we addressed most of them… but there are a few still hanging around… and new ones come up each day.. I now have an exercise that I can do to bring my life and feelings back into balance. If I need extra help I can always call Joanne to get some guidance on where to start.
I recommend this Tapping as a way to bring your life and body into the balance that allows you to do the things you desire to do…"
– C. E., Rochester, NY
---
Tapping for Students
"Joanne Jaworski was invited to my sixth grade classroom in May of 2010 with the hopes that my struggling 12 and 13 year olds could benefit from energy shifting. The 2009-2010 had been a particularly challenging year with most of the students failing either English Language Arts or Math or both. The majority of these students engaged in some serious discipline problems daily. Assignments rarely were completed and those attempted had multiple errors or presented misconceptions. Homework had been attempted by less than half and completed by only 3 or 4 students and rarely with complete accuracy.
I invited Joanne to spend time with my students as I had myself saw a shift in my own energy with my work with her and enjoyed some of the immediate benefits in my life.
The first immediate improvement I observed was that ALL students stayed focused during Joanne's visit. They followed her modeling of median tapping and repeated her phrasing, while she removed or reduced negative energy, then introduced positive energy. Directly upon completing the first cycle of tapping Joanne asked if students felt a reduction in their energy around doing assignments. ALL of their hands went up. This was the second immediate improvement.
As a group I tapped with my students the days following and observed marked improvements in their attitude towards class work, and more importantly towards each other.
We have three more weeks left in the school year. We will invite Joanne back to have her see the positive changes I write about here. My students have suggested that I begin my school year in the fall with tapping…
I plan on making tapping a part of my pedagogy culture!"
– Linda Ann Ventura, NBCT, Middle Childhood Generalist
M.S in Education, C.A.S in Educational Administration
New York State permanent certification in Supervisory District Administrator
---
Cheerleading & emotional roots tapped away
"I can't thank you enough for your help with my back. It's been about 6 weeks since I've seen you and my back has been so much better than it's been for the past 13 years since my original injury. I'm not sure if you remember my story because you have so many clients, but in high school I was a cheerleader and was dropped about 10-12 feet from the air onto a basketball court. I landed almost flat on my back. I was taken to the hospital and although there were no broken bones or major muscle injuries, the pain stayed with me enough so strong that I was unable to continue cheering. Since then, my back has had daily pain. It made everyday things difficult for me based on how severe it hurt on particular days. I have also had many back spasms, I would say at least once or twice a month based on how active I've been. In the past I've gone to Chiropractors and massage therapists, and the only thing that came out of it was temporary relief but then facing the fact that I couldn't fix this.
Then I met you at an event we both did, and you did a session with me. It lasted about 15 Minutes. I felt immediate relief, but I have to admit that I was curious to see if it would last. In about 24 Hours the difference was night and day and has continued to be so. I still have occasional days that it bothers me, but it takes a lot for it to feel that way. Before, I would wake up and the pain was always there, it was just a matter of how severe. On a scale from 1 to 10, sometimes a 4, sometimes a 9, and there never seemed to be a rhyme or reason to it. I wake up now and it's not even a concern. And the best part is I have not had one back spasm since, and to me that's amazing! It has made such a difference. I never realized how much my energy was affecting me and why it was so important to focus on it in order to help myself.
Thank you so much for all of your help."
– Venessa F. Haley, Rochester, NY
---
Relationship Help
"Dear Joanne,
I just had to send you this email and share the news! I met someone about 3 weeks ago and am still in disbelief, because I can honestly say that NEVER have I felt this way about anyone- this early on. I feel myself completely taken back at how at ease I am in her presence and that she possesses so many of those important traits we tapped about in our sessions. Obviously, I don't want to count my chickens here because things are so new, but this girl is so different than the typical person I usually meet.
I'm embarrassed to say but I think before our sessions I may have not given her an honest chance after the first date and passed her by. But by the 3rd and 4th date something just clicked and I felt myself completely in it. So now we are all sappy and mushy and lovin' every second of it!  Thank you so much for helping me out Joanne. You truly have a gift for what you do and I appreciate your efforts in helping me oil my rusty relationship wheel. It seems to be going around now without any squeaks. 🙂 (feel free to share this email to whomever) :)"
– Chris A. Rochester, NY
---
More Students Benefit From Tapping
"As a school psychologist, I am trained in counseling and believe in its positive value on students in need. When students are experiencing emotional pain, they can't learn and counseling helps these students deal with their emotions. But counseling is time consuming and requires several sessions to make an impact. It also targets a small number of students, while those who aren't in as much need, fall through the cracks unnoticed. As a school psychologist, I am always looking for ways to target a greater number of students, in the most time efficient manner. After seeing the positive effects "tapping" had in my own life I wondered if it would work with children. But I didn't have to wonder for long. Joanne introduced "tapping" to a 6th grade class in my building and introduced immediate positive results!
Prior to Joanne's visit, the 6th grade teacher was discouraged with her students and their lack of homework completion, disrespectful language toward peers and adults, frequent interruptions and lack of cooperation. Despite the numerous strategies and interventions she attempted, these problems persisted. After Joanne did a tapping session, I noticed a huge shift immediately in the students' behaviors. Not only did the students enjoy the session, but they seemed more pleasant and relaxed. Their teacher continued tapping with the students each morning and made it part of her daily classroom routine. Needless to say the students continued to improve. Homework completion increased, the students became more respectful as well as more cooperative. The entire classroom as a whole has become significantly more positive, the teacher is happier and so are the kids, most importantly the kids are learning!
I've seen the positive impact tapping has had on students. I've also seen how efficient tapping is in time, as well as an intervention that can target a large number of students at once. Even more important, the students WANT to tap and it gives them a way to deal with their emotions in a positive way. I am a believer in tapping and know that it could change not only classrooms, but entire schools as a whole if all teachers tapped with their kids."
– Stacy DiMartino, M.S., CAS
Certified School Psychologist